HardDrive with Lou Brutus on T95 is Sponsored by

The year was 1996. The date was the 4th day of July. The tattered remnants of the hard music community of these once proud United States were clinging to shattered dreams and the nearly forgotten remnants of glory in a rock radio world that had seemingly forgotten how to play things that didn't suck.
It was during these bleak times a radio show burst upon the scene. A radio show that would help put extreme new rock music on the broadcast map. A radio show that would save America itself. The radio show was hardDrive.
Since its birth, hardDrive has become a respected and influential extreme rock (for those you who don't know what this is, suffice to say it's a cross between hard rock and modern rock) radio show in broadcast history. Hosted since its inception by the award winning Lou Brutus, the show has constantly defined what new hard music is all about. hardDrive has given listeners across the continental United States and Alaska their first taste of bands including Disturbed, Godsmack, Rammstein, Slipknot and tool, among hundreds of others. Week after week, hardDrive interviews virtually every extreme musician that exists. 'Nuff said. As long as hardDrive is on the air, U.S. citizens are assured inflation will remain low, American prestige will remain high, and extreme rock music will always have a home.
In February 2007, hardDrive's popularity continued to grow when the show launched a daily daypart, dubbed hardDrive XL – now on the air 5 hours a night, 5 nights a week nationwide! In September 2011, hardDrive and hardDrive XL producer Roxy Myzal was awarded Radio Contraband's "Non-Traditional Rock Programmer of the Year."
---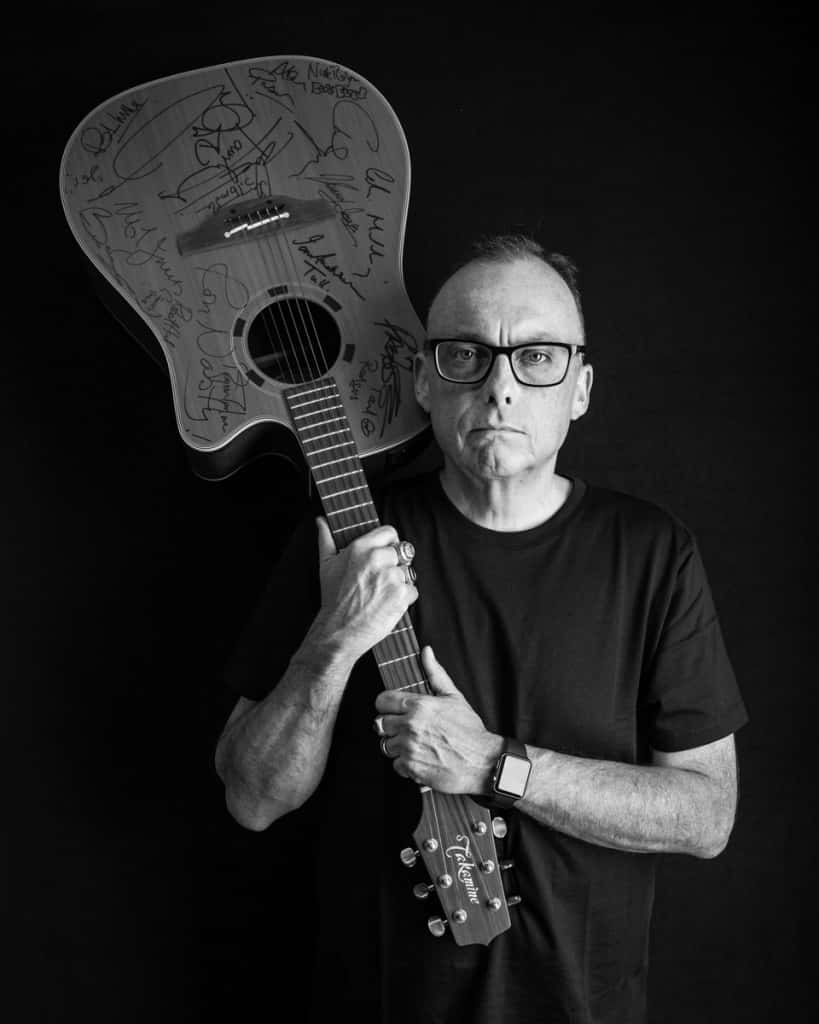 Lou Brutus, self-proclaimed Sonic Warrior, has been one of the most acclaimed radio hosts of the last two decades.
He was named The Best Nationally Syndicated DJ in America by his peers at the 2013 and 2014 Radio Contraband Rock Radio Awards in Las Vegas and was nominated again in 2015. He is a ten-time nominee as Major Market Personality of the Year in the Billboard Airplay Monitor Awards and received numerous other accolades.
Through his decades of national syndication and successful work in Chicago, Boston, Philadelphia, Washington DC and Providence, he is an instantly recognized voice to radio listeners across the U.S.
Brutus has garnered tremendous amounts of positive press for both his intensely creative on air work and ground breaking original programming…all without ever running afoul of the F.C.C. Publications such as Rolling Stone, USA Today and Entertainment Weekly have sung the praises of his work. His takes on pop culture and music have been quoted by the New York Times, Yahoo News, E! Online, and other outlets.
Lou is considered to be one of the finest interviewers in the media. His deep knowledge of music has made him a favorite of artists as diverse as Metallica, Disturbed, Reba McEntire, Smashing Pumpkins, Avenged Sevenfold, Rush, Tool, Wynonna, Slipknot, A Perfect Circle, KISS, S.T.P., Stone Sour, Fleetwood Mac, and The Ramones.
Lou works around the clock and apparently needs very little sleep.