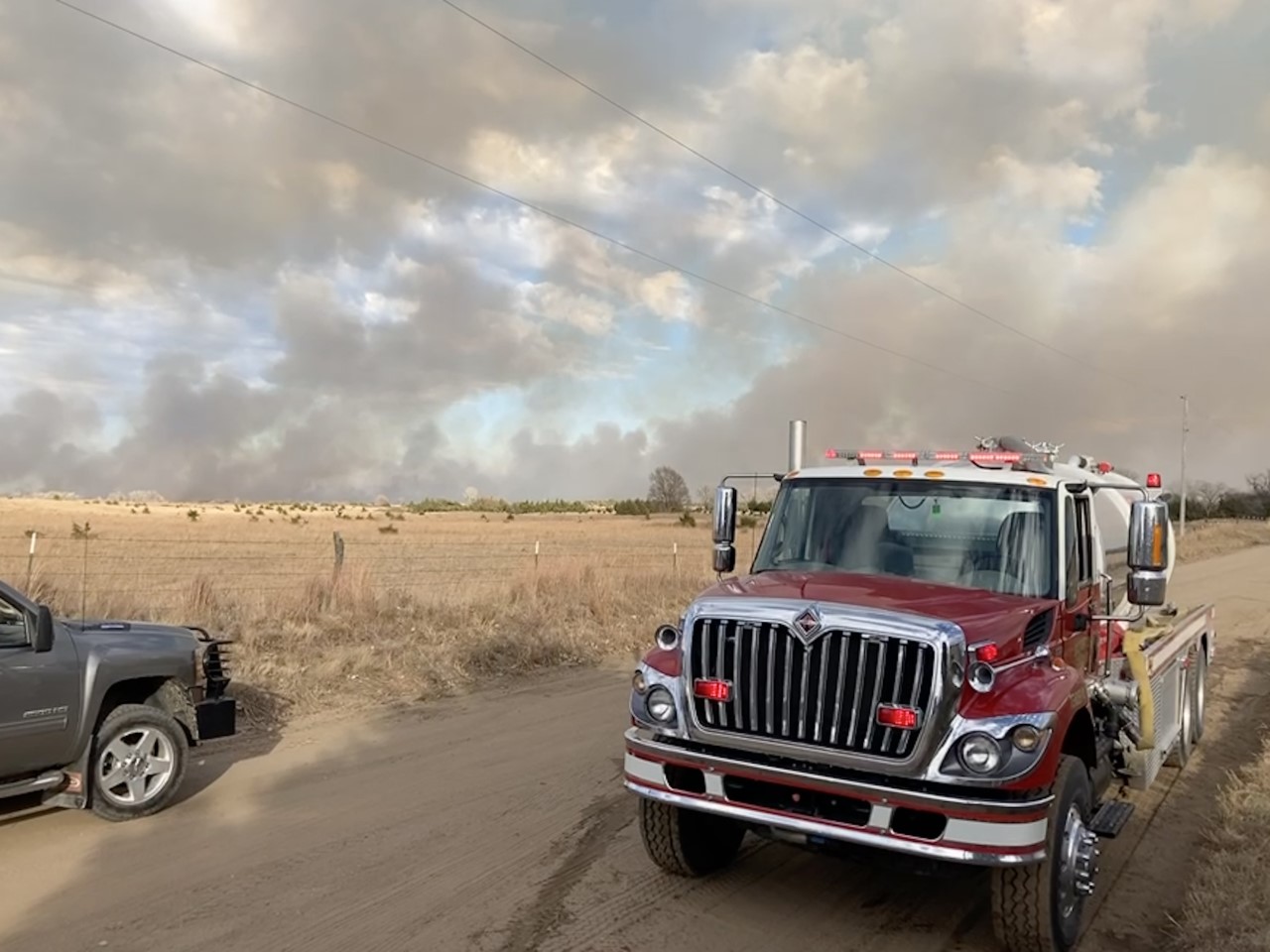 Harvey County officials said around 700 acres burned in a grass fire southeast of Buhler on Saturday.
The fire was first reported around 12:45 p.m. near Northwest 47th Street and North Burmac.
No injuries were reported and there was no damage to any homes or structures, but crews were working to protect structures in the area.
Gusty winds were making it difficult to get control of the fire.    Roads in the area were closed to traffic.
Firefighters from Burrton, Cheney, Halstead, Hesston, Moundridge, Mount Hope, Walton and Reno County were on the scene, along with crews from the Kansas Forest Service.
There was no word on the cause of the fire.
[ photo courtesy Harvey County ]