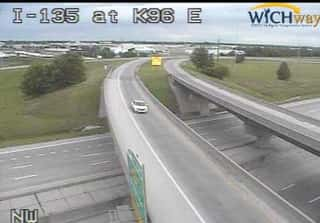 Kansas Senator Jerry Moran has announced a $21 million dollar grant for the city of Wichita to modernize the North Junction, which connects I-135, I-235, K-254 and K-96.
The Better Utilizing Investment to Leverage Development (BUILD) Grant will put resources into the efficiency and safety of the interchange.  The grant will fund construction of a two-lane ramp, a flyover ramp, continuous auxiliary lanes and bridge improvements.
Moran said the junction connects nearby businesses, Wichita State University, rural communities, downtown Wichita and local commuters with the rest of the city and state. He said modernizing the highway system will improve commerce in the area and increase travel throughout south central Kansas.