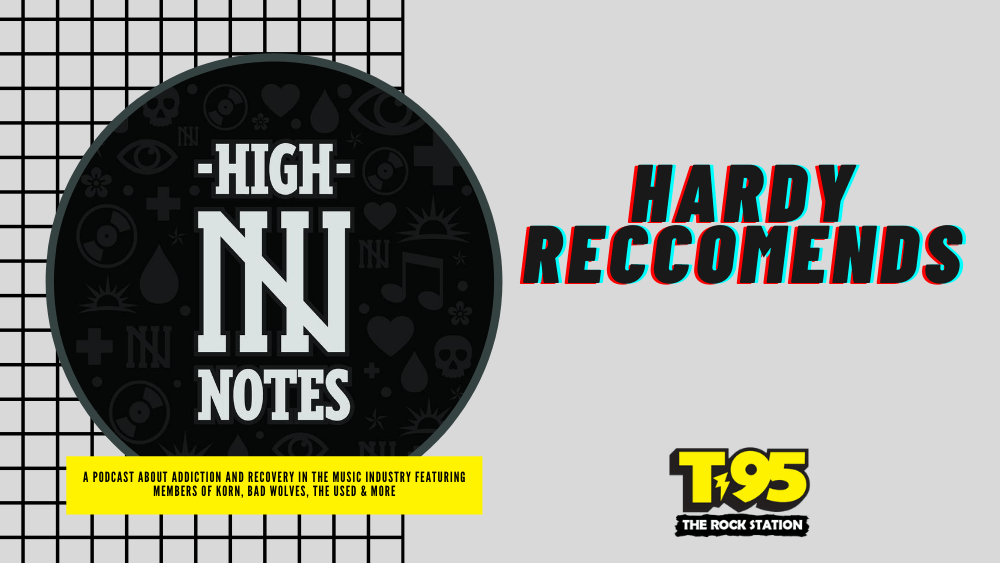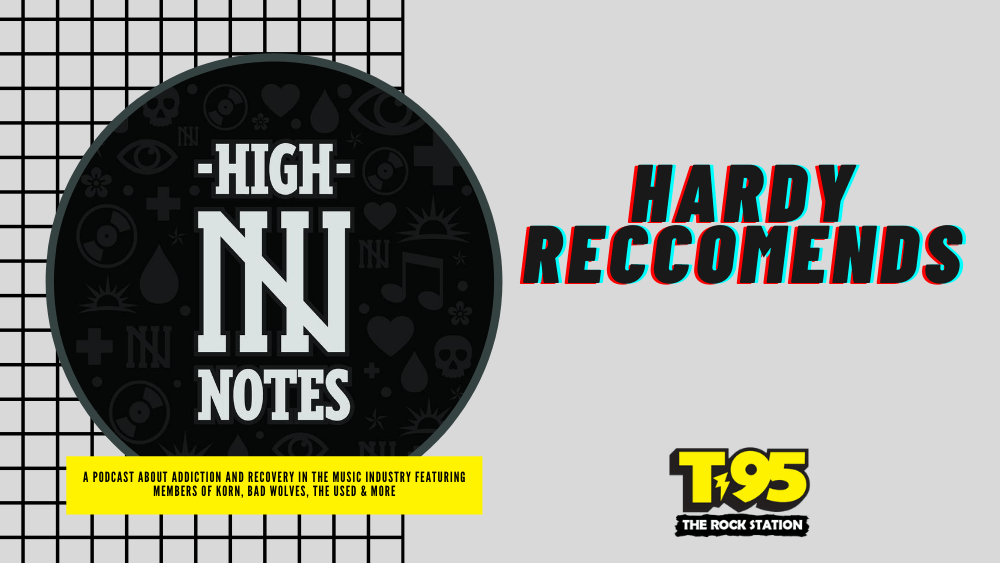 I'll be totally honest, I LOVE podcasts. When I'm not in the mood to crank my spotify playlist or T95 up to a ten, I love to zone out and learn more about my favorite artists and comedians. And I'm really amped about this new podcast that just dropped today (July 28) featuring several of our T95 favorites.
High Notes is  hosted by James Shotwell from Haulix, and it's a podcast that focuses on addiction and recovery in the music industry. Everything from the ugly parts of kicking the habit, to trying to stay clean while on the road. Everyone always thinks about the party, but what about cleaning up after that party is over?
They've lined up an all start showing for season 1 including Tommy Vext from Bad Wolves, Justin from Blue October, Head from KoRn, & Bert from The Used. Each episode gives you a completely different perspective on their recovery journey, and some wild stories you won't find anywhere else. Plus some insight on some of your favorite new songs (Like "Sober" from Bad Wolves). It also absolutely solidifies how possible it is to reach a clean and healthy lifestyle, while still living a rock and roll life.
I had my last alcoholic beverage in March before the pandemic, and I was really worried it would kill the fun of concerts once we are able to get back together. But after listening to these episodes, I'm feeling less alone and more ready than ever to face any temptations headed my way once we're all able to snuggle at The Cotillion again. So if you're sober, thinking about it, or know someone who may be… this is the unique content you've been looking for.
You can listen to High Notes anywhere you find your favorite podcasts, & here's a handy link to make it easy to find!
– Hardy