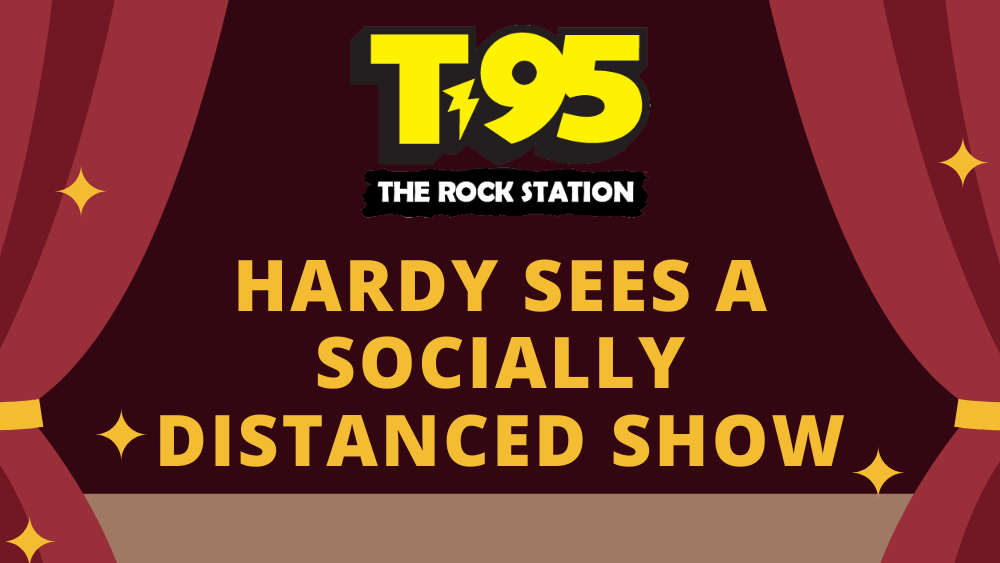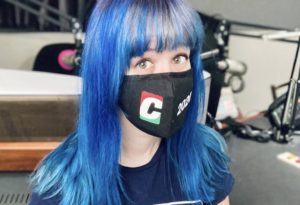 I laughed my ass off at Dave Chappelle and the only proof I have is this face mask…
If you had asked me in the middle of March if I'd be willing to go to a socially distanced event, I would laughed in your face. Not because I didn't desperately miss being sweat on by strangers at a show. (Okay, I always hated that part of shows.) but because I would NEVER IN MY LIFE imagine going out into the new COVID tainted world. I'm always considered the "mama bear" of my friend group, I'm not known for taking any risks that can wait.
But after months of lockdown? The sun finally out? The need to get out and stretch my legs was too strong… I found myself justifying not breaking any rules prior to this… It was finally time to bend safely, for the right opportunity.
Fast forward to Friday, June 26, my phone dings. "Hey, wanna see Chapelle tonight in Ohio". I mean, I hate Ohio, but why not see Dave Chapelle himself in his own hometown. If you haven't heard, Dave has been hosting small pop up shows on a farm near his house, hosting some of his comedian friends. They're EXTREMELY last second, and very intimate with only 150 ticket sold. One of the last ones was what turned into his youtube special, 8:46.
12 hours later, I'm arriving in a place I didn't technically know existed before that morning. Yellow Springs, Ohio. It's a small town that's pretty cute, and honestly I wasn't there long enough to get to know it. I just knew it held what was going to become the strangest concert I've been to. (And I've seen some insane things over the past 32 years.)
We arrived late, but the process was the same us as anyone else. Walk up to a hand sanitizer station, then have your temperature taken, and be handed a custom Chappelle printed face mask to wear inside. Then, a new thing I'd read about but never experienced, they locked my phone in what was called a "yonder bag". It made it to where I still had my phone, but had no access to it.
I didn't miss my phone for one second.
It was a live event that made you instantly forget you weren't among friends in a back yard. It was so intimate, surreal and incredible I wish I had been allowed to get a photo to give it justice.
They sat everyone in two chair clusters, more than six feet apart, all over a field. We all surrounded a pavilion, where surprise comedians took the stage, one by one, with Dave hosting in between. First Cipha Sounds, then Michelle Wolf, next was Dave's long time opener Mo Amer. As midnight strikes, Dave takes the stage and we assume the night has already come to an end.
Wrong, Dave says "And now for your headliner… Louis CK!"
I laughed, okay… ha ha. That's great. But to my surprise, he actually sheepishly walked up and did a full set. I can't remember jokes to quote for you (I lost those brain cells years ago…) but, you could tell he knew what the elephant in the room was, and he barreled through regardless.
It was an incredible night that I'll never forget, during a time of my life that is weirder than not. I'm not sure I'd do another one of these events, but to get to sit in a corn field in the middle of Ohio, on cool summer evening, it was nice to laugh until my sides hurt. It was nice to remember what the world used to be like. (You know, minus the face masks.)