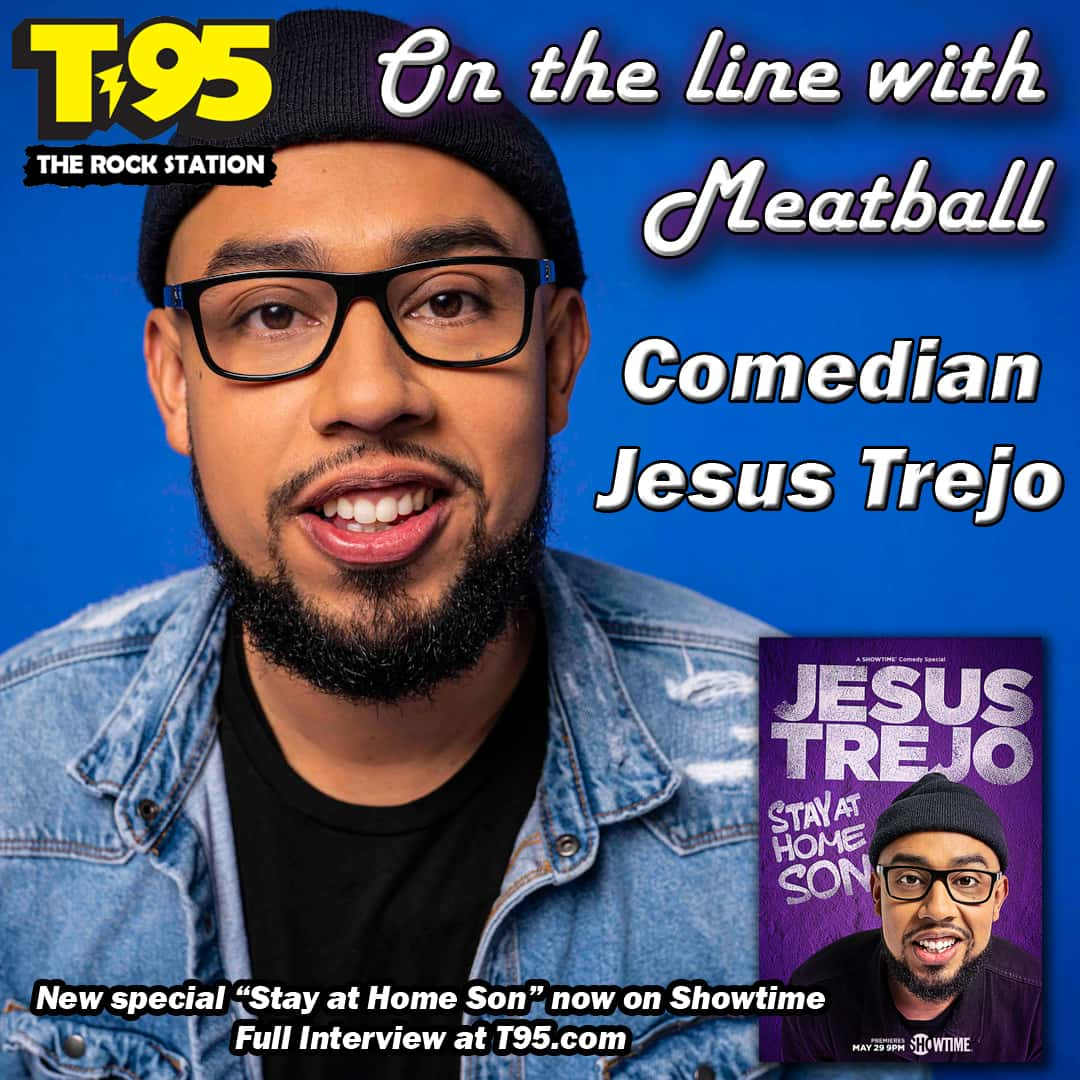 Comedian Jesus Trejo is releasing his first stand-up special "Stay at Home Son" today (Friday) on Showtime amid a pandemic, but it's not stopping him from putting his name out there.
Since he was 20, Jesus has risen through the ranks to FINALLY land his first special, amid roles on "Mr. Iglesias" on Netflix, staring Gabriel Iglesias (just renewed for a second season), and just recently started hosting "Tacos Con Todo" on the First we Feast channel on Youtube, visiting the taco truck culture in L.A. with celebrities and fellow comedians.
He hopped on the line with Meatball, and talked about what makes the ideal taco, what it was like to land his first special, the Comedians who inspired him, and being an only child in an Mexican family.
"I should be in Ripley's Believe it or Not."
Also, being stuck at home with his family, watching his dad take apart appliances to see how they work.
"I've never heard a toaster make that noise."
"Stay at Home Son" premieres Friday at 9p.m. ET on Showtime. "Mr. Iglesias" Season 2 premieres in June on Netflix, and watch "Tacos Con Todo" on Netflix.