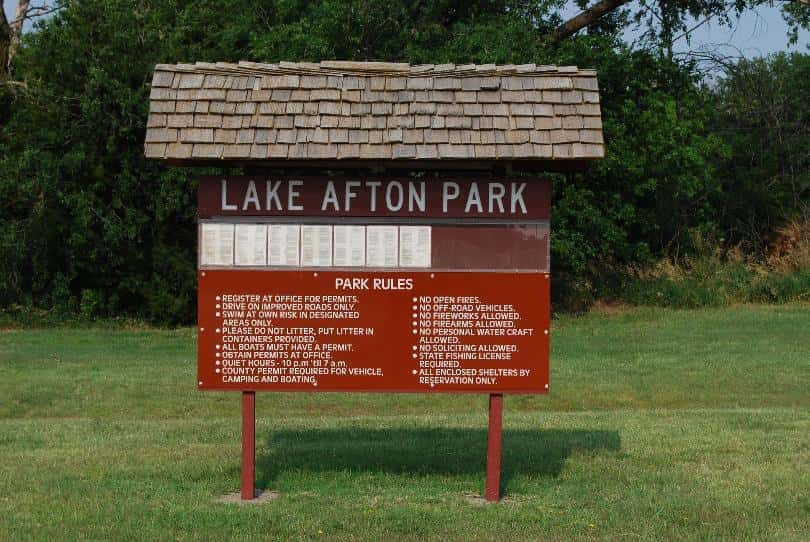 Thousands of people are expected to visit or camp out at area lakes for the Memorial Day weekend, the traditional beginning of the summer vacation season.
Lake Afton superintendent Mark Sroufe is estimating 3,000 to 4,000 visitors, with good weather expected Saturday and part of Sunday.  The forecast is calling for isolated storms late Saturday and afternoon storms on Sunday.    Monday is expected to be mostly cloudy with more showers and storms.
Sroufe said most of the 210 electrical camp sites have been booked for the weekend.   Signs have been posted at each entrance to remind people of social distancing and other guidelines to protect against the coronavirus.   Sroufe said people should follow those guidelines and also be considerate of other visitors and campers.
The Sedgwick County sheriff's office will have deputies at Lake Afton during the weekend.
Sroufe said the lake has been busy every weekend since early April, and he said people were following stay-at-home orders in their RVs during April and May.
El Dorado Lake is expecting large crowds this weekend.  The majority of utility campsites have been booked, while around 80% of primitive camp sites booked as well.
Severe weather will be a concern this weekend, particularly on Sunday.  Butler County Emergency Management and park rangers will be working together to alert campers over loudspeaker should warnings be issued and urge them to take shelter.