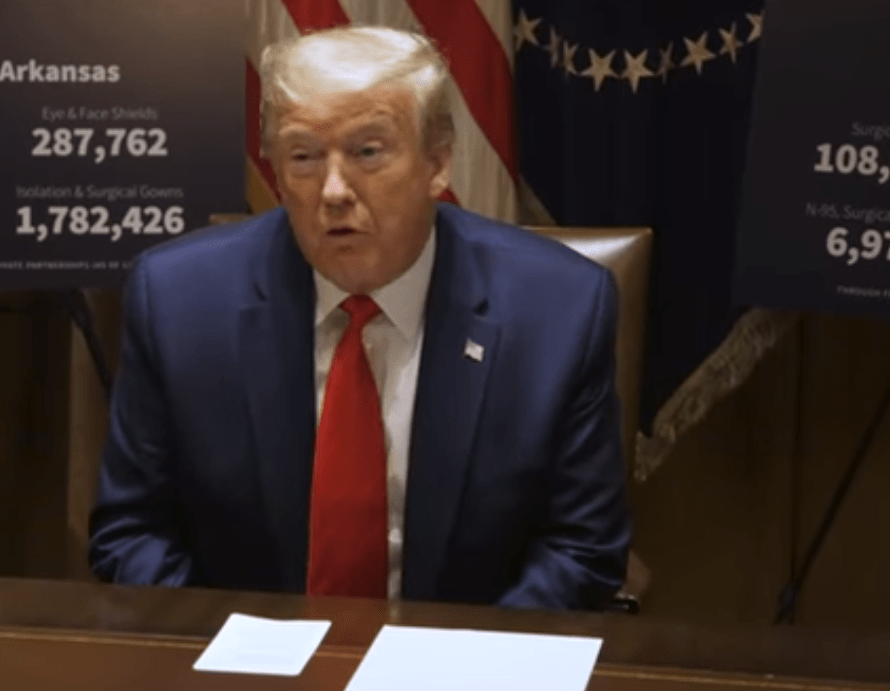 President Trump praised Governor Laura Kelly Wednesday during a meeting at the White House.
The president met with Kelly and Arkansas Governor Asa Hutchinson to discuss a variety of topics related to the Covid-19 pandemic.  Governor Kelly thanked the President for the administration's response in sending a team from the CDC to assist the state in keeping the meatpacking industry in western Kansas operating.
The governor says the CDC Team helped the state set up a system to allow for testing and quarantining that kept the meatpacking industry from shutting down.  Kansas was one of the few, if not only state that was able to keep operations going without shutting down.
"And our people work very well together, I have to say. Your representatives and my representatives really worked well together. They did a good job together." said President Trump.
Trump praised both Governor Hutchinson and Kelly.
"They've both done a fantastic job. One happens to be a Democrat; one happens to be Republican. But I think I've worked out — you've been on most of those calls, Laura. I think we can say the Democrats have been as nice about what we've done as the Republicans. I mean, it's been terrific.  And, you know, Laura — I know she will speak her mind and so will some of the others. And if she was unhappy, she'd be letting you know it."