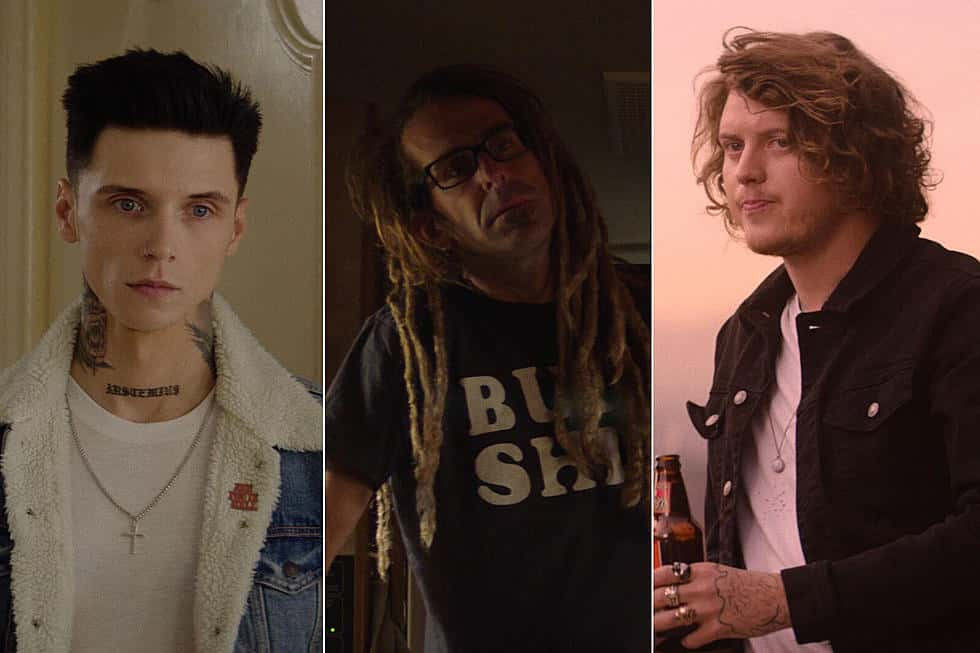 THIS… LOOKS…. DOPE AS HELL!!!!
"Paradise City is a new series coming too….. not sure where we'll be able to watch it yet… but it's already my favorite new TV show.
It's a spin-off from the show "American Satan," from 2017 (another show I have to look up), the trailer dropped on Monday, and it is STAAAACKED with major celebrities from huge TV series, AND loaded with rock stars.
Musicians/label people in the show:
Sid Wilson (Slipknot)
Randy Blythe (Lamb of God)
Ben Bruce (Asking Alexandria)
James Cassells (Asking Aleandria)
Andy Biersack (Black Veil Brides)
Nita Strauss
Kellin Quinn (Sleeping with Sirens)
Bones UK (performing in the show)
Juliet Simms Biersack (Andy Biersack's wife and one HELLUVA singer)
Starbenders (performing in the show)
Ash Avildsen (Former CEO of Sumerian Records/wrote, directed, and produced "American Satan" and this series)
Javier Reyes (Animals as Leaders)
JJ Cassiere (co-founder and agent for talent group 33 & West)
Allison Hagendorf (Head of Rock for Spotify)
Brittany Furlan (Tommy Lee's wife)
Hospin (rapper)
Actors in the show:
Mark Boone Junior (Sons of Anarchy)
Drea de Matteo (Desperate Housewives, Sons of Anarchy, The Sopranos)
Ryan Hurst (Sons of Anarchy, The Walking Dead, Remember the Titans)
Matt Pinfield (Sirius XM host)
Jose Mangin (Sirius XM host)
Lorenzo Antonucci (appearances on Game of Thrones and Days of our Lives)
Perry Reeves (Entourage)
Rhys Coiro (Entourage)
Bella Thorne (…. we all know who Bella Thorne is)
Fairuza Balk (Return to Oz, Almost Famous)
Grace Powell (New actress who will portray a rep for Sumerian Records)
Olivia Culpo (Also in American Satan)
Brooke Lyons (2 Broke Girls, Life Sentence)
Booboo Stewart (Twilight, X-Men: Days of Future Past, and was also in American Satan)
Porscha Coleman (The Parkers, MTV's Wild'n Out)
Amanda Steele (Youtuber)
Natalie Eva Marie (WWE Wrestler)
Norman Johnson Jr. (upcoming actor who will portray Tosin Abasi from Animals as Leaders)
Ned Bellamy (Saw, Django Unchained)
Major Dodge (Bomb City)
Brittany Parisi (Upcoming actress)
The project is also the final acting job for Cameron Boyce, who was known for his role on the Disney Channel's "Jessie." Boyce died in 2019.
The trailer (which you can watch below) says the show is coming in 2020, but doesn't say exactly when, or what network to catch it on. It also features music from Palaye Royale.