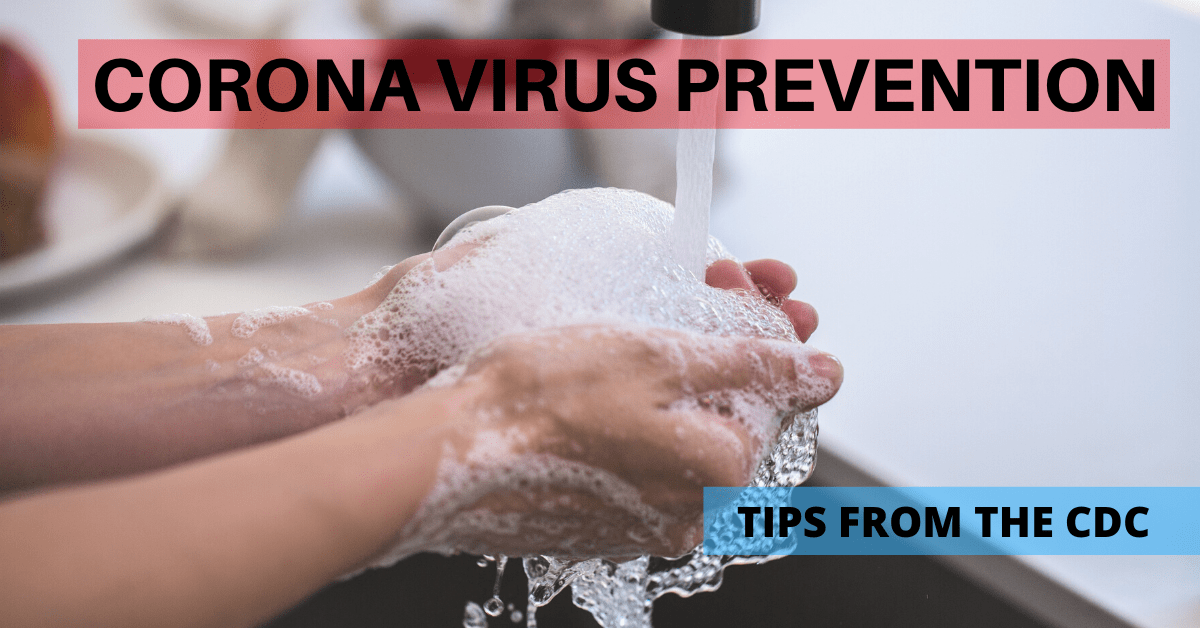 You've probably seen all the event cancellations in the news and on social media. What is going on? This new phase is an effort to limit the spread of the novel coronavirus. The goal of these mitigation efforts is to help reduce the people treated on any given day, so the healthcare system does not get overwhelmed. There is currently no vaccine to prevent coronavirus disease 2019 (COVID-19).  Slowing the spread of the infection is nearly as important as stopping it. The practice is called "social distancing."  Here are some things you can do right now to help keep our community safe. These tips come from the Centers For Disease Control.
WHAT YOU CAN DO:
Stay home when YOU are sick. 
Wash your hands often with soap and water for at least 20 seconds. If soap and water are not available, use an alcohol-based (60 – 95%) hand sanitizer.
Avoid touching your eyes, nose, and mouth with unwashed hands
Cover your cough and sneeze with a tissue, then throw the tissue in the trash. 
Avoid close contact with people who are sick.
Clean and disinfect frequently touched objects and surfaces.
CDC does not recommend that people who are well using a facemask to protect themselves from respiratory diseases, including COVID-19. Facemasks should be used by people who show symptoms of COVID-19 to help prevent the spread of the disease to others. The use of facemasks is also crucial for health workers and people who are taking care of someone in close settings (at home or in a health care facility).
Interactive Global Cases Map from John Hopkins CCSE
Centers For Disease Control and Prevention Offical Cornoavirus Update Page
The Latest Updates From Kansas Department of Health and Environment
SYMPTOMS:
Those who have fallen ill are reported to suffer coughs, fever and breathing difficulties. It can cause pneumonia. In severe cases, it may cause organ failure. Antibiotics are of no use as this is viral pneumonia. The antiviral drugs we have against flu won't work.
Recovery depends on the strength of the immune system. Many of those who have died were already in poor health.
PREVENTING THE SPREAD:
Stay home if you are sick. Do not go to work, school, or public areas if you are sick. Avoid using public transportation, ride-sharing, or taxis. Restrict activities outside your home, except for getting medical care. Separate yourself from other people and animals in your home. Stay in a specific room and away from other people in your home. Also, you should use a separate bathroom. Wear a facemask if sick. You should wear a facemask when you are around other people or pets. Cover your mouth and nose with a tissue when you cough or sneeze. Throw used tissues in a lined trash can; immediately wash your hands with soap and water for at least 20 seconds or clean your hands with an alcohol-based hand sanitizer that contains 60 to 95% alcohol, covering all surfaces of your hands and rubbing them together until they feel dry. Soap and water should be used preferentially if hands are visibly dirty. Don't share dishes, drinking glasses, cups, eating utensils, towels, or bedding with other people or pets in your home. After using these items, they should be washed thoroughly with soap and water. Clean all "high-touch" surfaces every day.
MONITOR YOUR SYMPTOMS:
Seek prompt medical attention if your illness gets worse, (difficulty breathing). Before seeking care, call your healthcare provider and tell them that you have, or are being evaluated for, COVID-19. Put on a facemask before you enter the facility.  These steps will help the healthcare provider's office to keep other people in the office or waiting room from getting infected or exposed. Ask your healthcare provider to call the local or state health department. If you have a medical emergency and need to call 911, notify the dispatch personnel that you have, or are being evaluated for COVID-19. If possible, put on a facemask before emergency medical services arrive.
ANIMALS:
You should restrict contact with pets and other animals while you are sick with COVID-19, just like you would around other people. Although there have not been reports of pets or other animals becoming sick with COVID-19, it is still recommended that people sick with COVID-19 limit contact with animals until more information is known about the virus. If you are sick with COVID-19, avoid contact with your pet, including petting, snuggling, being kissed or licked, and sharing food. If you must care for your pet or be around animals while you are sick, wash your hands before and after you interact with pets and wear a facemask. See COVID-19 and Animals for more information.
CENTERS FOR DISEASE CONTROL AND PREVENTION OFFICIAL MICROSITE