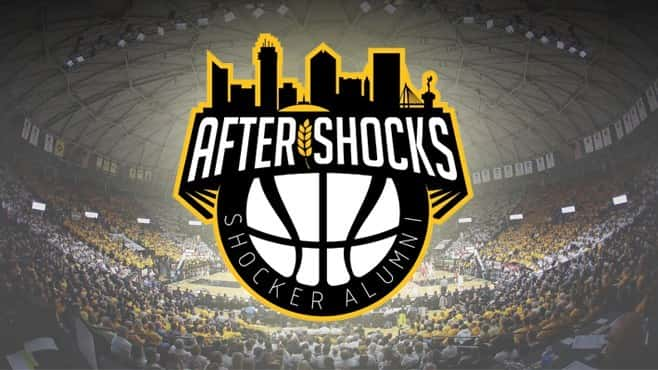 "It was a no-brainer."
Those are the words of Wichita State's alumni team, The Aftershocks, on their partnership with The Basketball Tournament, and coming back to Koch Arena in 2020.
It definitely makes sense. They set attendance records last year, nearly tripling attendance from previous years at different locations.
Aftershocks coach Karon Bradley told the Wichita Eagle they're excited to play in front of Shocker Nation again, "but our thing is that we got a taste of it last year. Now we definitely want to win it all."
Last year, 64 teams came to Wichita, with thousands of followers, including alumni teams form KU and K-State. So far, eight players from last year's Aftershocks team have commited to return – Tekele Cotton, Toure' Murry, Joe Ragland, Conner Frankamp, Rashard Kelly, Shaquille Morris, Clevin Hannah, and JT Durley. Cotton, Murry, and Ragland were unable to play last year due to injury.
This is a win for Wichita, for Wichita State, and hopefully a win for the Aftershocks this year.
The Basketball Tournament is July 30-August 2 at Koch Arena, and games will air on ESPN2… but why wouldn't you just go, right?
Tickets start at $30 a pop. Order yours HERE.
GO SHOX!!!!