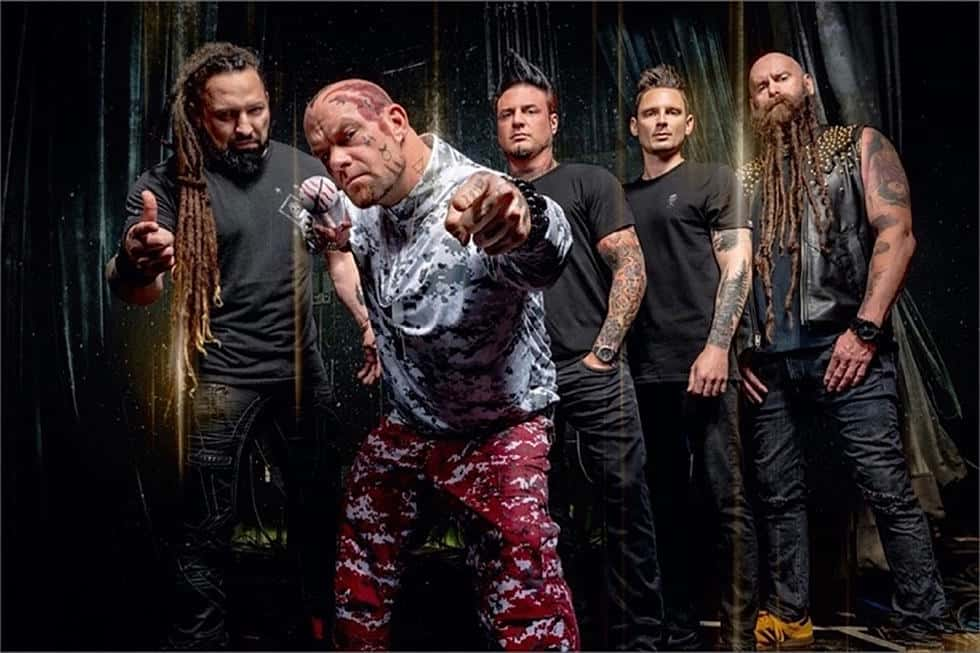 Five Finger Death Punch's eighth album "F8" will be here before you know it.
February 28th is the drop date, and in addition to the album announce (which has been long awaited), we FINALLY got to hear a full song instead of clips from the record. "Inside Out" dropped at midnight Monday morning, and you can hear it below.
The album "F8" will have 13 tracks, plus three bonus cuts.
01. F8
02. Inside Out
03. Full Circle
04. Living the Dream
05. A Little Bit Off
06. Bottom of the Top
07. To Be Alone
08. Mother May I (Tic Toc)
09. Darkness Settles In
10. This Is War
11. Leave It All Behind
12. Scar Tissue
13. Brighter Side of Grey
14. Making Monsters (BONUS)
15. Death Punch Therapy (BONUS)
16. Inside Out (Radio Edit) (BONUS)
5FDP will also head out on a headlining tour with our friend Papa Roach, I Prevail, and Ice Nine Kills. The closest date listed at this time is April 29th, 2020 in Kansas City at the Sprint Center.