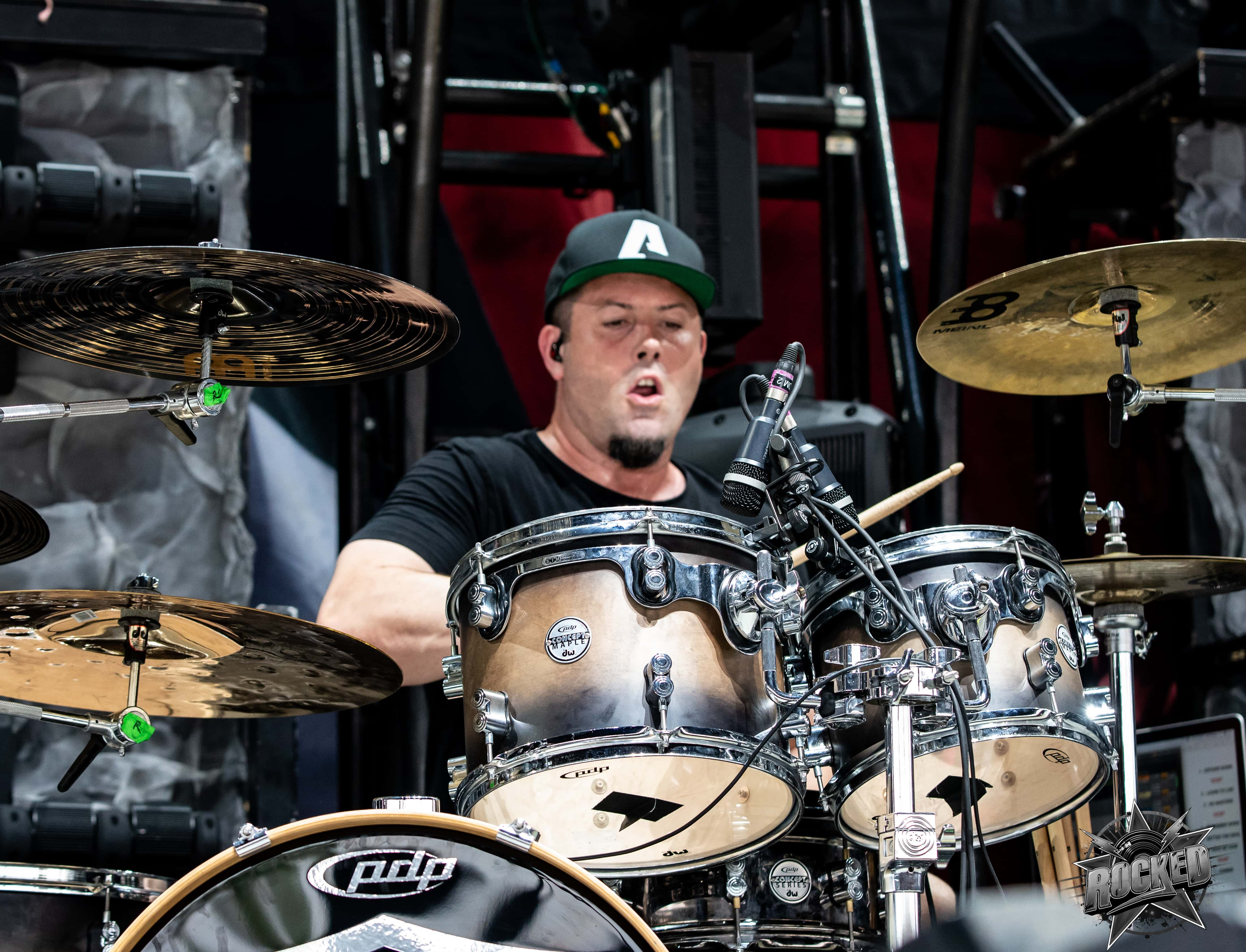 Going into Bad Wolves' first album, "Disobey," drummer John Boecklin and company weren't 100% who would be fronting the band. Through the process, they landed Tommy Vext, who was coming off a stint with Snot and Westfield Massacre. Vext left Westfield in 2016 while on tour with Five Finger Death Punch, joined Boecklin in the studio, and the band we now know as "Bad Wolves" was born.
Fastforward 3 years and an album later, Bad Wolves are set to release their second album in two years, this time knowing exactly who was at the helm.
"When the music was written for (N.A.T.I.O.N.), we knew who our singer was, which was not the case on the first record (Disobey)," Boecklin said. "And we played a little bit of catch-up once Tommy joined the band."
When forming Bad Wolves, Boecklin said he wanted to create a more modern metal group, not just "screaming" throughout the whole album.
"I wanted to keep up with the times more, see what younger kids were doing," he said. "I feel like all of the metal the entire band has been with previously is more of an older style metal, where I wanted to be a bit more current."
Boecklin said N.A.T.I.O.N. will have the super heavy tracks, and the more ballad-style tracks Bad Wolves has come to be known for, but also, there's more experimentation on this record.
You can listen to John's full interview with T95's Meatball at the top of this article. N.A.T.I.O.N. is out Friday, October 25th. Watch the video for "I'll Be There" and listen to "Killing Me Slowly" and "Crying Game" below.