What was happening when T95 turned 16?
POP CULTURE:
NASA's Galileo spacecraft arrives at Jupiter during December. Upon its arrival, it released a probe into Jupiter's atmosphere which was able to transmit about an hour of data before it stopped functioning. The mission was launched in October 18, 1989. It became the first spacecraft to observe asteroids up close during a flyby in 1990 with Gaspra and in 1992 with Ida. It spent several years observing the atmosphere of Jupiter and the planet's major moons. The main mission was completed in 1997. In September of 2003 the Galileo spacecraft plunged into the atmosphere of Jupiter.
During the month of February in 1995, balloonist Steve Fossett completed the very first solo transpacific balloon flight. Fossett took off from South Korea and landed in Leader, Saskatchewan, Canada. His balloon was named the "Solo Challenger." Fossett continued to pursue ballooning and other world records during his career as an adventurer until his disappearance in 2007. Fossett's plane vanished over Nevada during a scouting mission and he was officially declared dead in 2008.
Windows 95 released by Microsoft
JavaScript was first introduced and deployed
Ebay started the online auction and shopping website, where people buy and sell goods and services worldwide.
Cosmonaut Valeri Polyakov returns after setting a record for 438 days in space.
The DVD, optical disc storage media format, is announced.
In southern France a network of caves are discovered that contain paintings and engravings that are 17,000 to 20,000 years old.
The Macarena.
https://youtu.be/gwWRjvwlLKg
Rock & Roll Hall of Fame opens in Cleveland Ohio
Cartoonist Bill Watterson ends his "Calvin & Hobbes" comic strip after 10 years, believing he had achieved all he could in the medium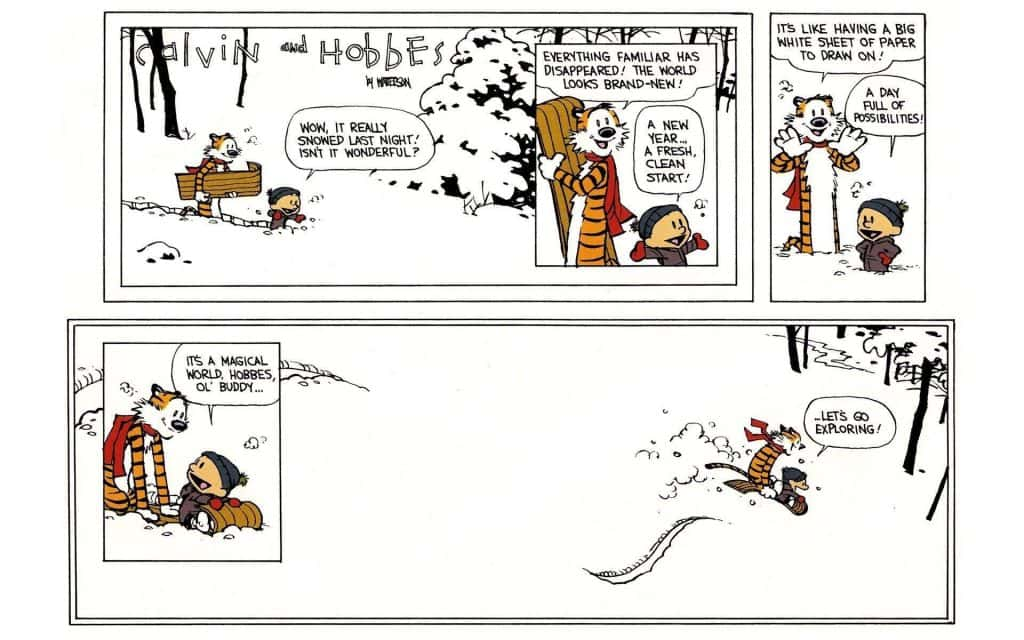 SPORTS:
Record-breaking basketball player Michael Jordan announced that he was coming out of retirement during March of 1995. Jordan rejoined the Chicago Bulls, who he had been playing with since being drafted in 1984. He had previously won three championship games with the Bulls in 1991. 1992, and 1993, before announcing his sudden retirement in late 1993. During 1994 he played Minor League Baseball before deciding to return to basketball in March of 1995. After restarting his career he went on to win three more NBA Finals with the Bulls in 1996, 1997, and 1998. Jordan permanently retired in 2003.
Major League Baseball players end a 232-day strike. The delayed season would eventually start in April.
26 HNL teams unanimously ratify agreement to end NHL strike, starting the season late in January
LA Rams announce that they are moving to St Louis
Super Bowl XXIX, Joe Robbie Stadium, Miami, FL: San Francisco 49ers beat San Diego Chargers, 49-26; MVP: Steve Young, SF, QB
WrestleMania XI, Hartford Civic Centre, CT: NFL linebacker Lawrence Taylor defeats Bam Bam Bigelow
57th NCAA Men's Basketball Championship: UCLA beats Arkansas, 89-78; Bruins' 11th national title
Quarterback Joe Montana announces his retirement from football
49th NBA Championship: Houston Rockets sweep Orlando Magic in 4 games
Salt Lake City awarded the XIX Winter Olympics in 2002
Stanley Cup Final, Meadowlands Arena, East Rutherford, NJ: New Jersey Devils beat Detroit Red Wings, 5-2 for a 4-0 series sweep; Devils' first Stanley Cup finals appearance
Carolina Panthers lose their debut NFL game in overtime 23-20 to the Atlanta Falcons in front of 58,808 fans at the Georgia Dome
In their NFL debut game the Jacksonville Jaguars fall to the Houston Oilers 10-3; 72,363 fans attend the Jacksonville Municipal Stadium
The Nebraska Cornhuskers won 24-17 over the Miami Hurricanes to win the national championship in the Orange Bowl
World Series – Atlanta Braves won 4 games to 2 over the Cleveland Indians. The Series MVP was Tom Glavine, Atlanta
MUSIC NEWS/ENTERTAINMENT:
American rock band Grateful Dead announce break up
Rapper Tupac Shakur convicted on sexual assault charge and sentenced to up to 4 1/2 years in prison
Actor Christopher Reeve is paralyzed from the neck down after falling from his horse in a riding competition in Culpeper, Virginia
"Gangster's Paradise" single released by Coolio (Billboard Song of the Year 1995)
Perry Farrell is arrested for cocaine possession, being under the influence and possession of a syringe at a Los Angeles hotel.
Mötley Crüe drummer Tommy Lee marries Baywatch actress Pamela Anderson on a beach in Cancún, Mexico
R.E.M. drummer Bill Berry leaves the stage during a concert in Switzerland after suffering a brain aneurysm. He undergoes successful brain surgery two days later in Switzerland.
Tejano singer Selena is shot and killed by Yolanda Saldivar, her former personal assistant and former fan club president, who had recently been fired for embezzling money from the fan club. The event was called "Black Friday" by Hispanics worldwide.
Former Guns N' Roses drummer Steven Adler is arraigned on a felony count of possession of heroin, in addition to two misdemeanor drug charges.
Stone Temple Pilots singer Scott Weiland is arrested outside a motel in Pasadena, California, for possession of heroin and cocaine.
Kiss performs on MTV Unplugged. The band's current lineup is joined by original members Peter Criss and Ace Frehley, setting the stage for the band's reunion tour the following year.
Blind Melon singer Shannon Hoon is found dead of a cocaine overdose at the age of 28.
Def Leppard enters the Guinness Book of World Records by performing three shows in three continents in the same day, playing Tangier, Morocco, London, England and Vancouver, British Columbia, Canada.
Kid 'n Play disbands.
BOX OFFICE:
Toy Story (The first ever wholly computer generated film)
https://youtu.be/KYz2wyBy3kc
Batman Forever
Apollo 13
Pocahontas
Ace Ventura: When Nature Calls
GoldenEye
Casper
Jumanji
Die Hard With a Vengeance
Braveheart
TELEVISION: 
Cult TV series "Xena: Warrior Princess" starring Lucy Lawless and Renee O'Connor debuts in the US
The History Channel is launched (and showed no signs of Aliens…. yet.)
The Walt Disney Company begins its quest for world domination, announcing it will purchase ABC and ESPN; the deal is finalized during January 1996.
Part 2 of "Who Shot Mr. Burns?" serves as the season 7 premiere of The Simpsons on Fox. An America's Most Wanted special, "Springfield's Most Wanted", precedes the episode.
Will Ferrell, Cheri Oteri, and Darrell Hammond join the cast of NBC's Saturday Night Live.
HISTORICAL EVENTS:
Domestic terrorist bomb attack on the Alfred P. Murrah Federal Building in downtown Oklahoma City killing 168 and injuring more than 680 others

More Information and Timeline for the Oklahoma City bombing

April 19th 8:50 AM Timothy McVeigh drives the truck filled with explosives setting 2 timers to set bomb off and parked the Ryder truck in a drop-off zone situated under the building's day-care center,
At 9:02 am the truck, containing ammonium nitrate fertilizer, nitromethane, and diesel fuel mixture, detonated in front of the north side of the nine-story Alfred P. Murrah Federal Building. Hundreds of people were killed or injured. One third of the building was destroyed by the explosion,
The FBI spent some time following the bombing trying to decide if it was international terrorists or Domestic Terrorism
 Timothy McVeigh was arrested within 90 minutes of the explosion by Oklahoma State Trooper Charlie Hanger for driving his yellow 1977 Mercury Marquis without a license plate, and arrested him for having a concealed weapon
April 21st Federal agents take McVeigh custody as they continued their investigation into the bombing
June 1997 Timothy McVeigh is found guilty and sentenced to death
June 11th 2001 Timothy McVeigh was executed by lethal injection at the Federal Correctional Complex, Terre Haute in Terre Haute, Indiana
May 26, 2004 Terry Nichols is found guilty of 161 counts of first-degree murder and sentenced to 161 consecutive life terms without the possibility of parole
The STS-71 Space Shuttle mission launches on June 27th of 1995. The mission of STS-71 was to dock the Space Shuttle Atlantis at the Russian Mir Space Station. This was the first time that a space shuttle attempted to dock with the Mir space Station and it marked an important accomplishment and moment in space travel. It was also symbolically important in recognizing the cooperation between Russia and the United States only a few years after the end of the Cold War. The mission conducted the first space shuttle exchange of a Mir crew and took U.S. astronaut Norm Thagard back to earth after a 4 month long, record-setting stay aboard Mir.
The New York times and Washington Post publish the Unibombers 35,000 word manifesto.
OJ Simpson is found not guilty of the murder of Nicole Simpson and Ron Goldman in Los Angeles, California
Package bomb, linked to Unabomber, blows up killing Gilbert B Murray
Dalai Lama proclaims 6-year-old Gedhun Choekyi Nyima 11th reincarnation of Panchen Lama, Tibet's 2nd most senior spiritual leader. After his selection, he was detained by authorities of the People's Republic of China and has not been seen in public since 17 May 1995.
Korean War Veterans Memorial is dedicated in Washington, D.C.
Official end of Operation Desert Storm on November 30th