What was happening in the world when T95 turned 25?
POP CULTURE:
www.Whitehouse.com was no longer a pornographic website

www.thefacebook.com is launched

Ashlee Simpson caught lip-syncing on SNL (then did that weird jig)
https://www.youtube.com/watch?v=-kpxA-TOLmA
Ken Jennings won 74 times on Jeopardy, and more than $2 million

ComCast tried a hostile takeover of the Walt Disney Company for a measly $54 billion

LiveStrong Yellow Silicon Bracelets were HUGE in support of cyclist Lance Armstrong (oops!?)

George W. Bush is Time Magazine's "Man of the Year" (elected for a second term, defeating John Kerry)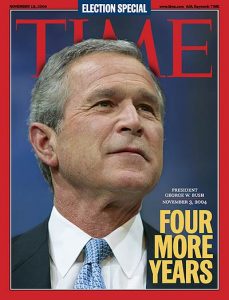 "Supersize Me" documentary by Morgan Spurlock is released. He gained 25 pounds in 30 days, and it took him more than a year to lose the weight.
Comic Book character Deadpool, described himself as a cross of "Ryan Reynolds and a Shar-Pei." (Foreshadowing?)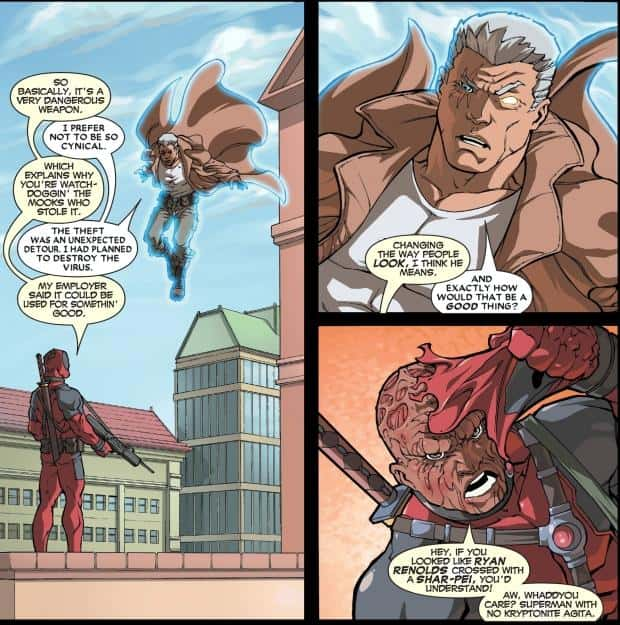 Barbie and Ken broke up, but later reunited in 2006. (Don't ask us why this was actual news, we just repeat the stuff.)
SPORTS CHAMPIONS:
2004 Summer Olympics (Greece) – Michael Phelps… that is all. 

World Series Champs – Boston Red Sox (The Curse of the Bambino officially ends. First title since 1918.)
Super Bowl Champions – New England Patriots defeat the Carolina Panthers 32-29, but no one remembers the game. This was the year of Jane Jackson's infamous "Nipplegate"

NBA Champions – Detroit Pistons

Stanley Cup Champions – Tampa Bay Lightning

NCAA Football Champions – USC (Vacated in 2011 after an NCAA Investigation proved Reggie Bush had received gifts from agents before relinquishing his amateur status.)

NCAAM Basketball Champions – UConn (2) defeats Georgia Tech (3) 82-73 to get their second title. 
ROCK RELEASES:
BOX OFFICE:
Napoleon Dynamite – Had a budget of $400,000. John Heder was only paid $1,000 for the role. It has grossed nearly $45 million
White Chicks – Nominated for a record FIVE Razzies and listed as the #1 worst movie of 2004

The Passion of the Christ – Directed by Mel Gibson… who is totally not anti-Semitic. 

National Treasure – One of Nic Cage's LEAST crazy roles ever
The Incredibles – And we had to wait 14 years for the sequel!
TELEVISION: 
South Park airs controversial "Trapped in a Closet" episode, mocking the Church of Scientology, who subsequently launched an investigation into show creators Trey Parker and Matt Stone.

William Hung lost his audition on American Idol, but won our hearts (Simon was such a d**k)
https://www.youtube.com/watch?v=0d5eP0wWLQY
Super Bowl Halftime – "Nipplegate" and the first mention of "Wardrobe Malfunction"
HISTORICAL EVENTS:
An Earthquake in the Indian Ocean registered a 9.0 on the Richter Scale on December 26th. The resulting tsunamis affected more than a dozen countries and were responsible for more than 300,000 deaths. It is also believed the earthquake was so strong, it shortened Earth's rotation by 2.68 milliseconds.

 The U.S. lands "Spirit" rover on Mars in January, and makes a software patch/repair in February to continue operation.

Hurricane Charley makes landfall in Florida, Jamaica and Cuba, killing at least 18

The Statue of Liberty is re-opened after renovations



NOTABLE DEATHS:
Old Dirty Bastard

Ronald Raegan

Rodney Dangerfield

Marlon Brando

Julia Child

Christopher Reeve

Ray Charles

Johnny Ramone

Yasser Arafat

Reggie White

Arthur Kane

Rick James

Dimebag Darrell

Bob "Captain Kangaroo" Keeshan

Raymond "Ray" W. Traylor Jr. aka. "Big Boss Man"

Pat Tillman

Victor Cruz (MLB)