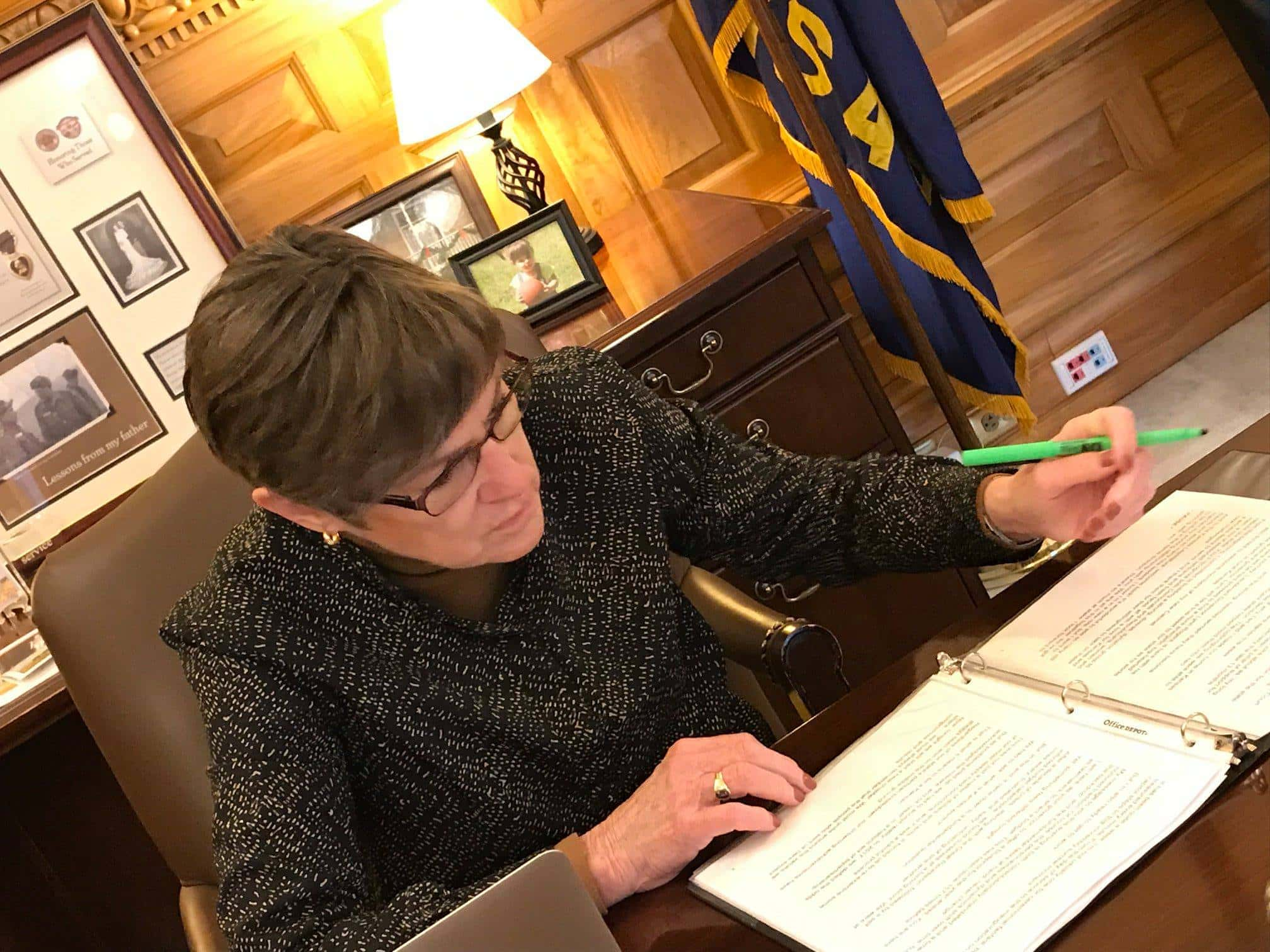 Kansas Governor Laura Kelly has withdrawn her nomination of Judge Jeffry Jack for a state Court of Appeals vacancy.
Republican leaders had called for Kelly to withdraw the nomination because of Jack's social media presence. The judge had reportedly posted tweets criticizing President Trump and expressed support for gun control and abortion rights.
"I'm surprised and disappointed that a sitting judge would engage in this type of rhetoric," Kelly said. Jack has been a Labette County district judge since 2005. "It's unacceptable for a sitting judge, who must be seen as unbiased and impartial, to post personal political views on social media."
The governor said the tweets were missed in an otherwise "thorough review" and background check. Kelly asked the nominating committee to review all applicants again, "including social media activity," and she will consider more names.
The two other finalists, Sarah Warner and Marcia Wood, will be considered along with the additional names after a follow-up review.
"In an era when we increasingly see Twitter and other social media platforms being used to attack and divide, we can and must do better," Kelly said. "The last 24-hours is just the latest example of the deterioration of political discourse – on both sides of the aisle. I hope all of those working in the public sphere will join me as I work to change the tone and rhetoric used both online and here in Topeka. Regardless of our political affiliation, we can and must do better."