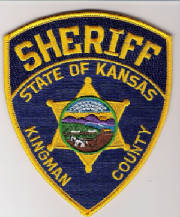 A Wichita man has died after his vehicle struck a tree in Kingman Co.
The accident happened about 9 miles west of Norwich on K-42 around noon, Saturday.
34-year-old, Reginald Smith, was heading westbound when he crossed the center line for an unknown reason, went into a ditch and then struck the tree.